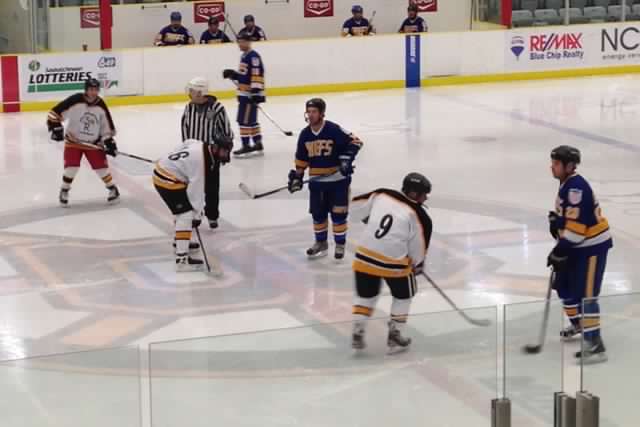 A Note from our Director of Ministry, Todd Moroz:
Well folks the 2017 Broken Arrow Classic event has come & gone. What an amazing time that was had by all! Though our Broken Arrow Bruins didn't win any of our 4 games the team fought valiantly, were close in a couple and had a great time of connecting and fellowship. Thanks to all of our players & coaches who came from far & wide... we'll get 'em next year boys!
Our mascot "Billy-Bob" ,the goat, was a hit all over Estevan! He met many, many people and sold many tickets to find himself a new home! Mr. Joe Hyszka was the lucky winner of Billy-Bob! When I first congratulated Joe he wasn't sure yet what he would do with his new pet??!! Our breakfast fundraiser was enjoyed by over 100 people. As Todd Holt shared his powerful story there wasn't a dry eye in the house. His words were courageous, challenging and inspiring! For an excellent write up on this please visit Rod Pedersen's/Voice of the Rider's Sport's Blog : The Monday Morning Goalie, sec. 10. www.rodpedersen.com
I continue to be in awe at the generosity of people and the support we receive from so many towards the Broken Arrow Ranch. Thank you to each and every one of you from the bottom of our hearts from the generous individuals and companies who donated towards sponsoring the event, to all in attendance, to the numerous volunteers who rolled up their sleeves to help in so many ways, to all who generously donated by purchasing tickets, auction items, etc... Thank you, thank you! May the Lord bless you all each & every one!
Sincerely, Todd Moroz